Eden's Quest
Platform:

PC & Mac

File size:

270 MB

Category:

Adventure, Arcade & Puzzle, Hidden Object, Casual Games
Club Masque

GOLD


member price:

$8.99


Regular price:

$9.99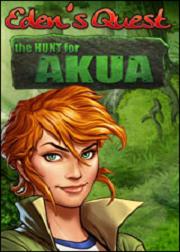 Description
A treasure hunt full of adventure and challenges!
You are Eden Hunt, a famous archaeologist, who embarks on a breathtaking treasure hunt on an isolated island whose owner is... very discreet. To find the much coveted treasure, every participant has to overcome numerous ordeals and collect pieces of "Tangram" - objects with supernatural powers leading to the treasure!
But the competition is far from cordial; traps are set, people disappear more and more frequently... Apparently, someone wants to get their hands on the booty at all costs! Also, beware of the mysterious hermit who evokes a terrible curse...