HomePC GamesMystery Stories: Island of Hope
Mystery Stories: Island of Hope
Platform:

PC Games

File size:

250 MB

Category:

Adventure, Hidden Object, Casual Games
Club Masque

GOLD


member price:

$9.99


Regular price:

$12.99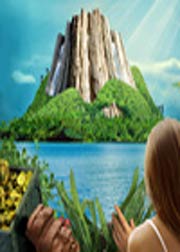 Description
Hidden Object Puzzle Adventure, with unique bonus mini-games!
Top New York investigative journalist Michelle Deanfield finally breaks away for a long overdue vacation to a beautiful, isolated Caribbean island. Fantastic beaches, crystal clear water, and the magic of Mayan centers of cult worship steeped in legend hold the promise of a wonderful time. However, soon after arriving at her island paradise, Michelle stumbles upon an ancient Mayan artifact which is the key to unlocking a legendary island secret.
But what exactly does this secret lead to, and who else is after it? Slip into the role of Michelle Deanfield and embark on a wild investigative journey!
• Search through more than 40 levels
• Investigate 20 secret, mystic locations
• Uncover over 1,000 clues
• Decipher sounds and silhouettes
• Solve numerous mini-bonus challenges

PLUS, get a second BONUS hidden object game -- Animal Agents, full version! Get twice the hidden object adventure!

ANIMAL AGENTS: Animals are disappearing all over town! Become an Animal Agent, venture down one of two investigative paths, and search through more than 60 levels in over 20 locations around town in order to solve the mystery in this hidden object puzzle game.

Alcohol Reference
Mild Suggestive Themes
Violent References