HomePC GamesFBI: Paranormal Cases
FBI: Paranormal Cases
Platform:

PC Games

File size:

108 MB

Category:

Hidden Object, Casual Games
Club Masque

GOLD


member price:

$8.99


Regular price:

$9.99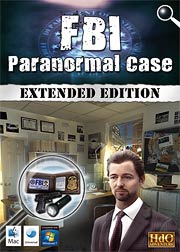 Description
A thrilling investigation at the frontiers of the supernatural!
James is a young FBI agent newly promoted to the Department of Unclosed Case Files. During his different enquiries into strange cases, he uncovers an incredible international plot that aims to hide a shocking and well-guarded secret... Help our agent in his enquiries and discover the truth behind this mystery!
Search for clues and help the enquiry to move forward, counter sabotage attempts, find evidence of the plot and bring light into the mysterious secret behind these paranormal events
Visit unusual and surprising places all over the world, from an abandoned laboratory to the Bermuda Triangle!