Chicago 1930
Platform:

PC Games

File size:

416 MB

Category:

Adventure, Simulation / Management, Casual Games, Strategy
Club Masque

GOLD


member price:

$8.99


Regular price:

$9.99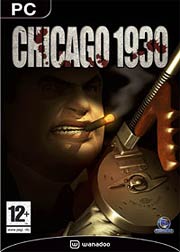 Description
It's Chicago in the 1930s, and gangsters control the town!
The merciless Don Carmine Falcone has his own brand of law, and the police don't have a chance. When Edward Nash is chosen to take down the mafia, an all-out war bursts out in the streets of Chicago -- and you're right in the middle! Choose a side: gangsters or feds, and duke it out with your enemies. Whatever you choose, create and manage your team wisely; develop your characters with the skills they'll need to carry out a variety of missions: from escorting or getting rid of a witness, to seizing a clandestine casino.
Chicago 1930 is a simulation RPG with missions, character advancement, and more, in quite the unique setting!