HomePC GamesJudge Dee: The City God Case
Judge Dee: The City God Case
Platform:

PC Games

File size:

310 MB

Category:

Hidden Object, Casual Games
Club Masque

GOLD


member price:

$5.99


Regular price:

$6.99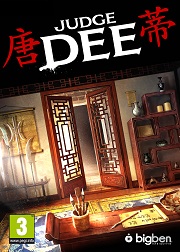 Description
Travel back to ancient China to help uncover a town's dark secret and rid the land of an evil curse!
A strange mystery is hovering over the small isolated town of Wu Ling. Just as the population is struck by the curse of the God of the City, the mayor's son, Chen, is found dead on his birthday. Everyone turns to the famous Judge Dee in the hopes he can solve the mystery and put an end to the fate that has befallen them.
Play the role of Judge Dee in an exotic and mysterious adventure set in ancient China; help uncover the truth behind the town's dark secret, and expose the town's corrupt officials.
Enjoy the rich and detailed story written by the scriptwriter of the Nancy Drew™ series.