Frozen Kingdom
Platform:

PC Games

File size:

69 MB

Category:

Match 3, Casual Games
Club Masque

GOLD


member price:

$5.99


Regular price:

$6.99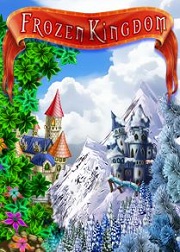 Description
Help the young magician restore summer to the Fairy Land!
Summer had always reigned in the beautiful Fairy Land, with bright colors and merry laughter. But one day the land was struck with an evil darkness. On its far border lay the castle of the wicked wizard, who loved the cold and gloom. Around his castle reigned winter and eternal night.
The evil wizard worked on spells that could cast the whole land into eternal winter. And one day he succeeded, turning the fantasy land into a snowy wilderness.
The neighboring magician swiftly set about to see how he might restore warmth and sunshine, as well as destroy the wizard's castle, so that the darkness and gloom might not happen in the future.
Help the young magician in his struggle against the wicked wizard and restore summer to the Fairy Land!