Hypnosis
Platform:

PC Games

File size:

698 MB

Category:

Adventure, Casual Games
Club Masque

GOLD


member price:

$5.99


Regular price:

$6.99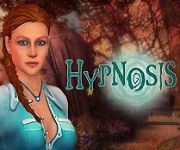 Description
Enter into the mysterious world of the subconscious mind, deal with a complex set of puzzles and phobias on your way to revealing deep-seated hidden truths!

A doctor at a high level psychiatric clinic has gone missing, and the patients are having nightmarish visions since his disappearance. The questions begin to compound quickly in this original adventure that takes you on a mysterious trail of clues through the subconscious mind.

As psychiatrist and hypnotist Dr. Maya Anderson, it's up to you to wade through all the circumstances surrounding this metaphysical mystery. Hypnotize the patients, enter their psyches, defeat subconscious fears, and reveal the hidden truths to solve the case. But beware, it won't be easy... all of the characters are exceptionally colorful and brilliant -- a painter, a musician, a scientist, a businessman, and others -- each with their own complex mind, full of surprises and puzzles. Follow the clues and even enter into your own subconscious, as the investigation becomes quite personal.

In this original adventure game you must reveal the truth, solve problems for the patients, find useful objects and use them to continue your investigation. Choose how to interact with the cast of well-developed characters, play arcade-style games, use logic and strategy to defeat subconscious fears and gain crystals to buy hint packs and power-ups to use in phobia battles. Finally, find the missing doctor!