HomePC GamesMedieval Battlefields
Medieval Battlefields
Platform:

PC Games

File size:

31 MB

Category:

Casual Games, RPG, Strategy, Action
Club Masque

GOLD


member price:

$5.99


Regular price:

$6.99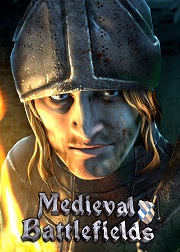 Description
A turn-based tactical strategy game that takes you back to medieval Europe!

Train armies while building up your fortifications and supplies in order to defeat your enemies! But one wrong step or one wrong decision and your campaign toward victory and glory may turn into a swift annihilating defeat.

Play single player skirmishes or launch a campaign to take back Europe. Lead the English, French or Viking troops through dozens of maps and battlefields. And strengthen your military might by earning experience, gathering gold and taking advantage of the numerous unique medieval army units, weaponry and building types.

Or join in multiplayer games against other players; or link up with others in teams to develop strategies with your friends.