Cardboard Castle
Platform:

PC Games

File size:

67 MB

Category:

Arcade & Puzzle, Casual Games
Club Masque

GOLD


member price:

$5.99


Regular price:

$6.99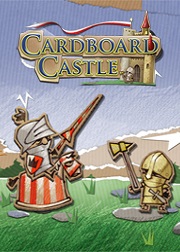 Description
Ride in on your white horse to save the day, but be careful not to end up as papier-mâché!

The fearless cardboard knight craves adventure and with your help will certainly find it. Join him in his cardboard world as he goes in search of frightened orphans, damsels in distress, and the occasional Princess to save. On your path lurk unspeakable dangers, hideous monsters, horrendous hellfire, and dark bottomless pits.

Travel through a magical cardboard kingdom and unfold three entertaining stories. Each will challenge you with a series of unique puzzles and obstacles to overcome. As they become progressively harder, you'll have to call more and more on your wits and bravery. Can you make it past?