Braveland
Platform:

PC Games

File size:

182 MB

Category:

Adventure, Casual Games, Turn-based Strategy, Strategy
Club Masque

GOLD


member price:

$5.99


Regular price:

$6.99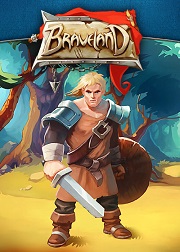 Description
Braveland is a turn-based game inspired by old-school strategies with hexagonal battlefield!

Enter the game as a humble warrior's son whose village was cruelly raided; leave the game as a talented commander of your army.

The story takes place on a hexagonal battlefield in a hand-drawn world filled with many interesting places and characters. Bring your best strategy and fight to win, using a variety of warrior-types at your service -- archers, scouts, healers, footmen, and more. And for more help, find useful artifacts and learn the art of battle magic. Avenge the cruelty that was visited upon your village.