HomePC GamesMythos: The Beginning
Mythos: The Beginning
Platform:

PC Games

File size:

167 MB

Category:

Adventure, RPG, Strategy
Club Masque

GOLD


member price:

$5.99


Regular price:

$6.99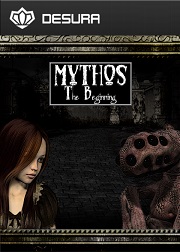 Description
A survival horror RPG inspired by Gothic Horror monster movies of the 1930s like Frankenstein and The Corpse Vanishes!

Set in London in 1934 at the infamous Harborough Asylum, three young university students have vanished while attempting to conduct a scientific survey of this dreaded place. Now it's up to you to find them. Create your own paranormal investigator from scratch and guide them through a frightening exploration. Throughout the night you'll discover that the asylum's reputation is more than mere urban legend, and you'll have to fight for your life against otherworldly Lovecraftian foes.

Enjoy the traditional RPG gameplay complete with dialogue trees, skill checks and dice rolls. Use non-combat skills like Persuade, Investigate and Occult Lore to discover new clues. Fight for your survival and solve the mystery!