HomePC GamesThe Hunt for Red Panda
The Hunt for Red Panda
Platform:

PC Games

File size:

133 MB

Category:

Hidden Object, Casual Games
Club Masque

GOLD


member price:

$5.99


Regular price:

$6.99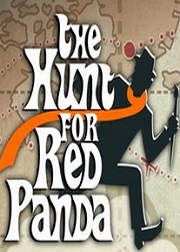 Description
Travel around the world, learn about and help to restore world-famous art pieces, while also collecting evidence to solve who would vandalize these precious paintings!

A mysterious malefactor, known only as the Red Panda, has vandalized well-known paintings in museums all over the world. Take on the role of Art Detective and help to restore the damaged masterpieces while also working with police to catch the criminal. Travel from one museum to another trying to bring back life to the spoiled paintings and find clues to the Red Panda personality. Do your best to restore paintings quickly and help the museums protect their collections!

Enjoy getting acquainted with the world's most-famous masterpieces, while also learning about the paintings and their authors as you restore the vandalized pictures. Collect evidence and help police to catch the criminal!