HomePC GamesThe Mahjong Huntress
The Mahjong Huntress
Platform:

PC Games

File size:

159 MB

Category:

Arcade & Puzzle, Match 3, Casual Games
Club Masque

GOLD


member price:

$5.99


Regular price:

$6.99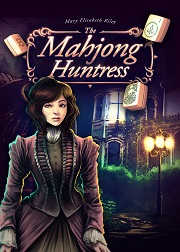 Description
Help Mary Elizabeth find her missing fiancé with your mahjong and match-3 puzzle-solving prowess!

Mary Elisabeth Riley is to wed sir Charles Gilbertworth on the eve of her 21st birthday. She is reluctant, however, as the marriage was arranged and she does not feel it's the time or the place -- or the man for that matter. She, along with a growing number of women her age, wants to make something more out of herself, and becoming a housewife is not exactly what she had in mind.

Right before the ceremony the groom goes missing. Mary Elisabeth would be fine with this -- more than fine -- but the thing is, Gilbertworth disappeared in her family's mansion. If he's not found, the blame might fall on her mother, widow Riley. There's also the matter of, well, the supernatural. It seems there's more to the folk stories than she believed!

Help Mary Elizabeth search for clues to find her missing fiancé, and at the same time discover the Riley family heritage! Complete nearly 300 levels, including over 200 unique mystery challenges. Defeat supernatural creatures and ghosts along the way by solving both mahjong and match-3 games!