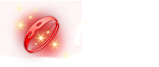 Downloads, Free Trials, Discounts!
Now you can buy and immediately download many of our games, so you can have instant access.

And take advantage of our free trial offerings on most of our casual games, where you can download and try out the full game for 60 minutes (that is, 60 minutes of play time) without having to buy anything or enter any personal information. Just try it out, and if you like it you can easily convert the trial into a purchase so it'll be yours to enjoy forever without any hassles of having to re-download or re-install -- just go through the in-game 'Buy Now' process and within minutes the game will be yours, fully unlocked.

What's more? Join our Gold Club Membership and you'll receive credits every month that'll be more than enough for a free game each month! Plus you'll be able to take advantage of other huge deals exclusively for our Gold Members!
For more information on all that our new site has to offer, see the How it works page.
07/07/2011