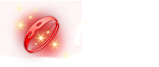 The All-New Masque.com!
Welcome to the all-new Masque.com, with hundreds of games to choose from plus more to be added every week!
There's something for everyone in our expanded selection that includes all our classic card, casino and slots games, plus tons of new casual games ranging from exciting mysteries and adventures, to fun arcade & puzzle games!
07/07/2011