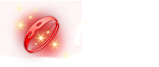 New 'Travels In Time' Adventure Series

Masque Publishing and Nemopolis announce the upcoming launch of a brand new 'Travels In Time' educational adventure series, available for digital download at www.masque.com!
Lone Tree, Colorado – January 25, 2011 – Masque Publishing, a leading developer and publisher of PC and Mac based card, casino and casual games announced today that it is partnering with French developer Nemopolis to launch a series of new interactive, educational adventure games for the PC.
The new 'Travels In Time' series will begin with 3 episodes that'll take the player across beautiful landscapes set throughout 17th and 19th century Europe. Start your journey with episode 1 -- 'The Versailles Mysteries: Oscar and the Athanor' -- where you find yourself in the midst of French royalty, in Versailles during the reign of the Sun King. Explore the king's castle, the city and many other accurately replicated areas as you try to uncover a secret that could prove disastrous if it were to fall into the wrong hands. Race against sinister characters, solve puzzles and mini-games, foil plots and use shrewd judgment as you navigate through quest after quest on your way to discovering a deep mystery!
And in February, continue your travels in time with episodes 2 and 3 -- 'The Versailles Mysteries 2: The Royal Spy' and 'The Vulture'. Investigate more mysteries throughout historic Paris, Luxembourg and elsewhere. Along your journeys you'll need to complete loads of quests, infiltrate secret societies, participate in war as you help to plan tactical strategies, decipher enigmas, play traditional games like wagon races, and engage historical figures such as Napoleon and Sébastien Le Prestre de Vauban.
And to help you -- or educate you -- every step of the way, each episode contains a 100-page encyclopedia, complete with in-depth historical information about all aspects of life during these times. Play and learn at the same time, as adventure gaming meets history in this new series!
Episode 1 -- 'The Versailles Mysteries: Oscar and the Athanor' -- will be available for digital download purchase at www.masque.com starting January 25. Episodes 2 and 3 will soon follow starting in mid-February.
For more information about any games or benefits available on Masque's new website please visit www.masque.com.
About Masque Publishing
Masque Publishing is a leading developer and publisher of card, casino and casual games for the PC and Mac platforms. Masque has been developing boxed products for the brick and mortar retail channels for over 20 years. Masque has also recently redesigned its website, www.masque.com, to now offer its brand-named slots collections along with a huge assortment of the best casual games on the market all for digital download trial or purchase. All in all, Masque publishes a wide selection of games from top independent and foreign developers, ranging from arcade-style action, strategy, adventure, and role-playing games to fun casual games and challenging puzzles. For more information about Masque Publishing, please visit www.masque.com.
About Nemopolis
NEMOPOLIS has gained in less than 7 years a leading position in the much coveted segment of historical adventure video games, producing famous games with the most prestigious partners in France such as Château de Versailles, and Les Invalides. At E3 2011, NEMOPOLIS has shown its original and upmarket catalogue of video games, targeting players who want to discover history and famous monuments of Europe and the United States while being immersed in an intriguing and entertaining story with the famous heroes of the "Travels in Time" saga: Oscar, Professor Twenty and their fiendish enemy, Dr Dunoï. This latest downloadable collection is bustling and addictive. It has met a great success with more than 50,000 families in France, Russia and Switzerland. Please visit www.nemopolis.net
01/25/2012